Advanced Placement (AP)
2022-2023 Advanced Placement Exam Information
JHS AP Exam Registration:
The cost is $99 per exam
Exam payment window run from Oct 17th - 31st
Fees can be paid here: https://payments.lwsd.org/
Students who miss the October registration window can late register in February

A late fee of $50 will be applied to each exam

If you would like to cancel an AP exam, please complete this form:
AP Exam Schedule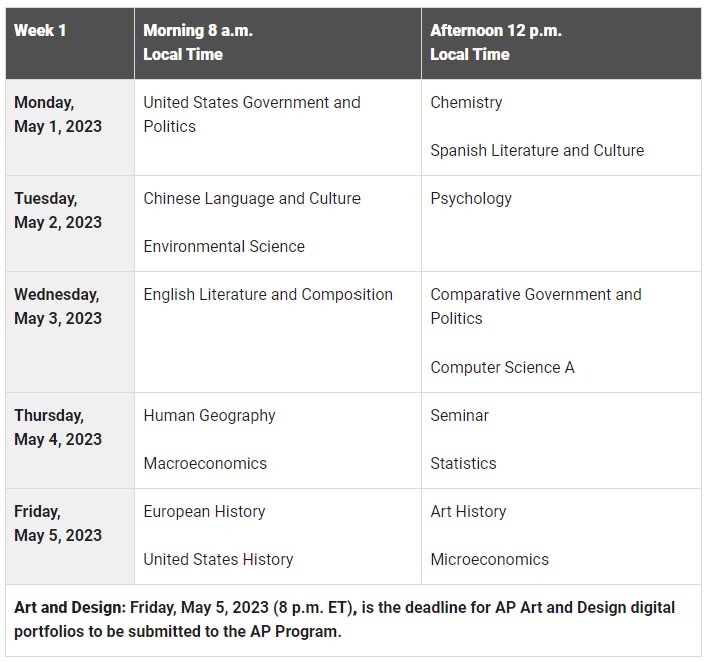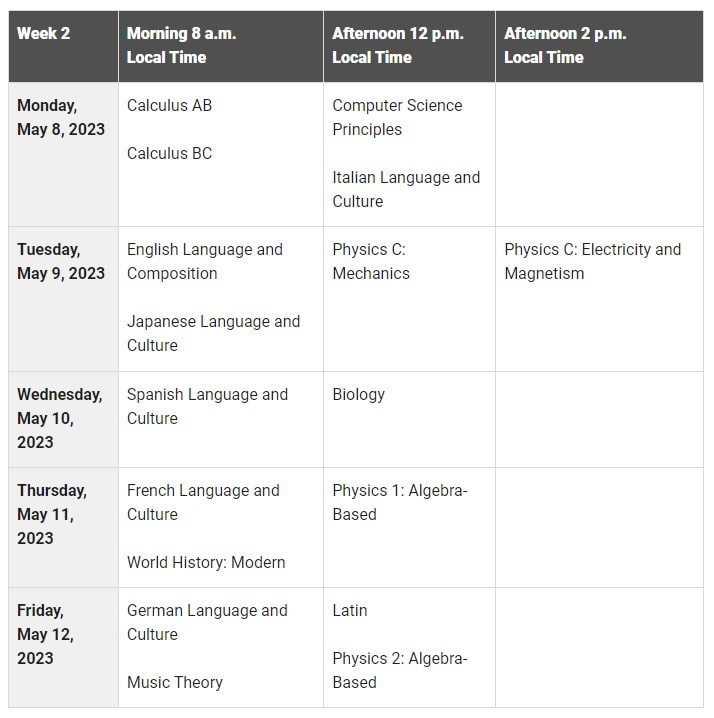 Advanced Placement (AP) Quick Overview
LATE PAYMENT WINDOW FOR AP TESTING
Late registration and payment for AP Exams: February 1st, and will end on March 3rd, after B Lunch.

If you are enrolled in an AP course and plan to take the exam(s), be sure you are registered through MyAP Classroom. Ask your teacher for more information.

If you want to take an AP Exam and are not enrolled in an AP Course, you will need to touch base with Mr. Ivy (bivy@lwsd.org) so he can get you a registration code.

Payments can be made with cash, check or card at the Bookkeepers window before school, during lunch or after school
AP Exam Ordering for the 2022-23 School Year
To meet College Board ordering deadlines, Lake Washington School District students will register for AP exams starting on September 12th, 2022. The payment window for all exams will be October 17th through October 31st, 2022. We encourage all students wanting to take May 2023 AP exams to complete the registration and pay for their exams during the fall registration window.
The 2022-23 AP exam administration will be given from May 1st-May 12th, 2023. Makeup test dates will take place from May 17th- May 19th, 2023. Each AP subject exam will be taken at the same day and time worldwide.
2022-2023 AP Exam Registration Deadlines and Fees
| | | | |
| --- | --- | --- | --- |
| Order Type | Dates | Description | Exam Cost (per exam) |
| Regular Registration Window | September 9-October 31 | Exam(s) ordered and paid for during the regular fall registration window. | $99 |
| Late Registration Window* | February 1- March 3 | Exam ordered during this late registration window will have a late fee of $50 per test. | $99 + $50 late fee = $149 |
| Unused/Cancelled Exams | | Exam(s) cancelled or not taken by the student will have a cancellation fee from College Board and LWSD of $45 | Final refund to student per test: $99 - $45 = $54 |
IMPORTANT NOTES:
- Late fees apply to all students, this includes students who qualify for reduced fee exams.
What is the College Board? The College Board develops and administers standardized tests and curricula to promote college-readiness and as part of the college admissions process.